Welcome to the 2018 Congress of the SSES, June 14-15
The organizers invite submissions both for the meeting's thematic sessions on

Household Finance

and for the meeting's general sessions (on any topic relevant to the SSES).
Submissions across a wide range of topics in relevant fields such as macroeconomics, microeconomics, finance, economic policy, regulation, public economics, economic history, political economy, development economics, econometrics, statistics etc. are welcome.

Keynote lectures will be given by:
Annamaria Lusardi (George Washington University School of Business (GWSB))
Luigi Pistaferri (Stanford University)
Paolo Sodini (Stockholm School of Economics)

In addition, the Swiss National Bank will co-organize three invited sessions on

(i) Financial Literacy and Financial Education,
(ii) Mortgages and Housing, and
(iii) Cash Usage and Payment Behavior.

Authors must submit their paper between December 1, 2017 and February 28, 2018 via the conference website:
http://www.sgvs.ch/congress18/
Notifications of acceptance will be sent by email no later than April 9, 2018. The registration deadline for the conference is May 1, 2018

Call for papers
A selection of contributions to the thematic part will be published in a proceedings volume of the Swiss Journal of Economics and Statistics (http://www.sjes.ch).
For further information, please visit the Society's website: http://www.sgvs.ch or the conference website.

Congress takes place at:
University of St. Gallen HSG
CH-9000 St. Gallen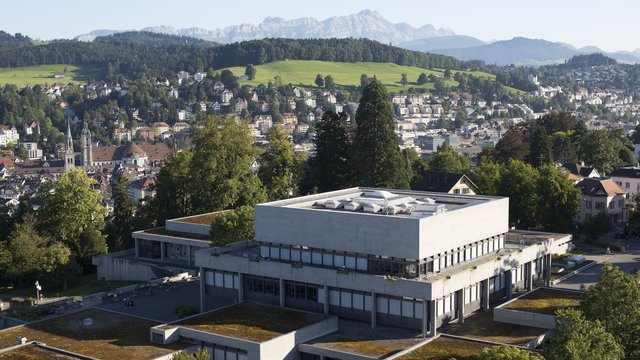 Bild (Copyright): Universität St.Gallen (HSG), Fotograf: Hannes Thalmann
We are looking forward to meeting you in St. Gallen, June 14-15, 2018:
Monika Bütler, Martin Brown, Roland Fuess, Winfried Koeniger