Welcome to the 2019 Congress of the SSES, June 13-14
The organizers invite submissions both for the meeting's thematic sessions on

Sustainable Development

and for the meeting's general sessions (on any topic relevant to the SSES).
Following the standard practice at SSES meetings, papers across all fields of economics and statistics are welcome and encouraged.

Keynote speeches will be delivered by
Eliana La Ferrara (Bocconi)
Omer Moav (Warwick)
Debraj Ray (NYU)

Authors will be able to submit their papers from January 11, 2018 to February 17, 2019 via the conference website.
Notifications of acceptance will be sent by email no later than April 1, 2019. The registration deadline for the conference is May 1, 2019.
A selection of contributions to the thematic part will be published in a proceedings volume of the Swiss Journal of Economics and Statistics (http://www.sjes.ch).
For further information, please visit the Society's website: http://www.sgvs.ch or the conference website.
Congress takes place at:
Maison de la Paix
Graduate Institute of International and Development Studies
Chemin Eugène-Rigot 2, 1202 Geneva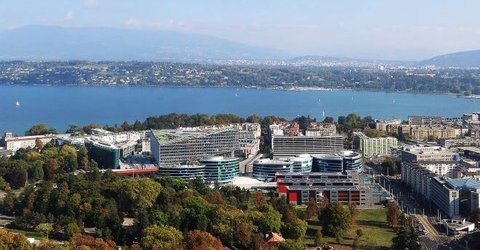 We look forward to welcoming you in Geneva.
Jean-Louis Arcand, Ugo Panizza, Rahul Mukherjee, Cedric Tille, Lore Vandewalle