SSES Annual Congress 2023: Welcome
The Institute of Economic Research at the University of Neuchâtel welcomed all participants of the 2023 Annual Congress of the Swiss Society of Economics and Statistics (SSES/SGVS) on June 29 (Thursday) and June 30 (Friday), 2023.
(Up-to-date programme, map with all venues, emergency contact, main building, lunch, WiFi, Map with all venues)
The organizers invite submissions both for the meeting's thematic sessions on
International Spillovers
and for the meeting's general sessions (on any topic relevant to the SSES).
The submission is closed.
The registration for the Annual Congress is closed.
The local organizing committee
Daniel Kaufmann (Chair), Jean-Marie Grether, Mehdi Farsi, Bruno Lanz.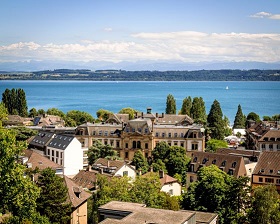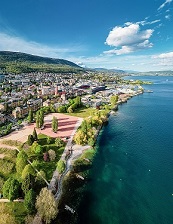 Location:
University of Neuchâtel
Bâtiment principal
Av. du 1er-Mars 26
2000 Neuchâtel